Shillong (Meghalaya): The India Army organised a motorcycle rally on Sunday to commemorate the Diamond Jubilee of Headquarters 101 Area of Eastern Command of the Army.
Rhino Riders motorcycle rally organised by Headquarters 101 Area of Eastern Command of Indian Army, was flagged off on Sunday by the Governor of Meghalaya, Phagu Chauhan, from Rhino Training Complex Shillong.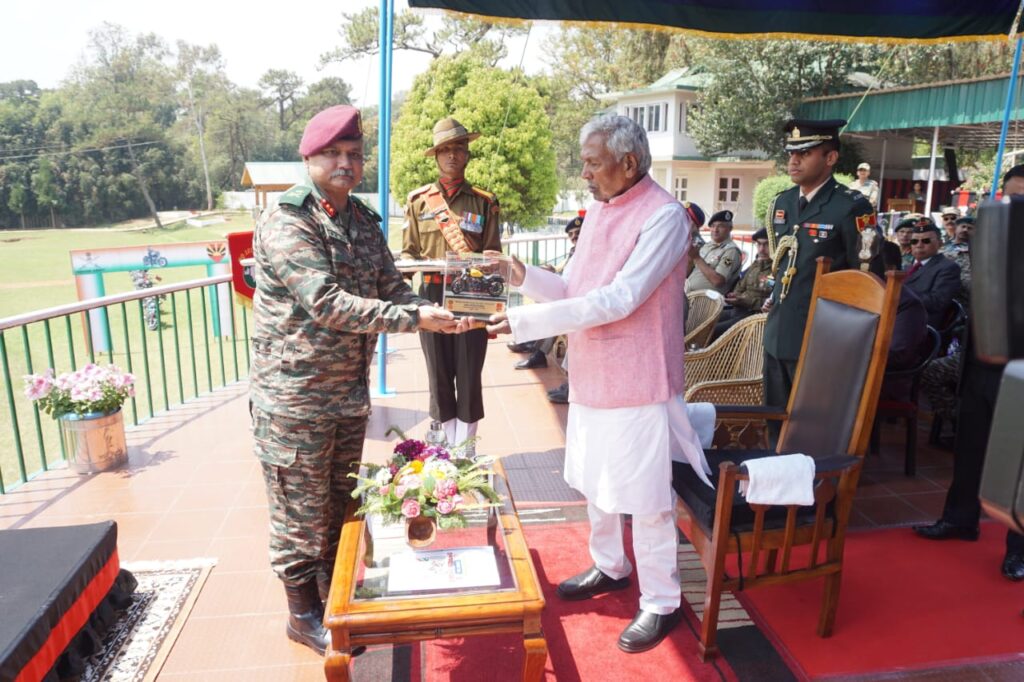 According to the official release, it commemorates the Diamond Jubilee of Headquarters 101 area which was raised on April 22, 1963, in the wake of 1962 operations, to provide logistics support across the entire Northeast region.
The Governor lauded 101 Area for its unique distinction of having taken part in active combat operations despite being a logistics formation.
Chauhan recalled the crowning glory of 101 area being the first amongst all Indian Forces to have entered Dacca on the morning of 16 December 1971 and played a hallmark role in the war for the liberation of Bangladesh.
He complimented the formation for its stellar contribution towards infrastructure development and logistics which has aided Nation Building both during war and peace.
Congratulating the motorcycle team for embarking on the challenging and prestigious rally, he lauded the intent to reach out to youth to motivate them to join the Army as well as to meet Veterans and Veer Naris of the entire North East region.
The motorcycle rally team, led by Col Pankaj Chaturvedi of HQ 101 Area, will travel through Meghalaya, Assam, Mizoram, Manipur, Nagaland, and Arunachal Pradesh will also aid civil-military fusion and celebrate the spirit of patriotism in the landmark year of 'Azadi ka Amrit Mahotsav'.
ANI