Bathinda (Punjab): Punjab Police on Wednesday registered an FIR against two unknown persons in connection with firing at the Bathinda Military Station, which claimed the lives of at least four jawans.
The FIR was registered based on the statement of Major Ashutosh Shukla, a witness in the firing incident.
Further, as per the FIR, the four slain jawans have been identified as Sagar, Kamlesh, Santosh and Yogesh. They were asleep in their rooms post the end of duty when two masked men, in white kurta pyjamas, attacked them with rifles and sharp-edged weapons. The four jawans were found in a pool of blood in their rooms.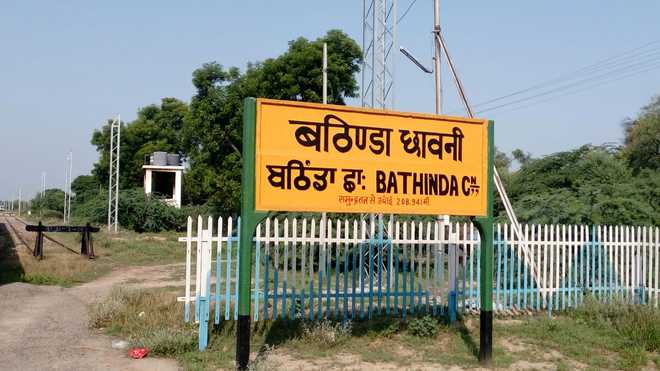 The police informed that one of the weapons used in the crime was seized.
Senior Superintendent of Police (SSP) Bathinda, Gulneet Khurana, said, "Our investigating team carried out a search operation and we seized a weapon used to commit the offence."
"We can only confirm if this is the same weapon that was stolen from inside the camp once the forensic report is out. The investigation is underway. Bathinda Police is in contact with the Army," the SSP added.
Meanwhile, earlier in the day, Additional Director General of Police (ADGP) Bathinda Range Surinder Pal Singh Parmar, ruled out a terror angle in the incident.
"This morning the news of firing in the Army Cantonment of Bathinda was received, and it was found that four people died. Top Army and Police officers reached the spot and the investigation is still ongoing," ADGP Parmar said.
Ruling out a terror angle in the incident, the ADGP said, "There is no terror angle in the incident. Two days ago, an FIR was filed at the Cantt police station that a rifle had been stolen. That matter, too, is being investigated. Once the Army shares further details, we will file an FIR on that, and the investigation will also be conducted. Since this matter also pertains to the Army, they will also investigate it separately."
"We are cooperating with the Army officers, and SP Ajay Gandhi, along with other officers are investigating the incident," he added.
"The dead bodies have reached the Civil Hospital in Bathinda for post-mortem," the ADGP further informed.
ANI