New Delhi: The Supreme Court on Monday asked the Centre and the Manipur government to take necessary steps for raising security and relief and rehabilitation efforts for those hit by ethnic violence in the north-eastern state, after taking note of submissions that no untoward incidents have been reported there in the last two days.
Terming the aftermath of the violence "humanitarian issues", a bench headed by Chief Justice D Y Chandrachud emphasized that due arrangements must be made in the relief camps and the people sheltered there be provided with basic amenities like food, ration, and medical facilities.
Solicitor General Tushar Mehta, appearing for the Centre as well as the state government, informed the bench about the steps taken to deal with the violence and said 52 companies of the central armed police force, besides Army and Assam Rifles contingents, have been deployed in the strife-torn areas.
He told the bench, also comprising Justices P S Narasimha and J B Pardiwala, that flag marches are being conducted in disturbed areas and peace meetings held.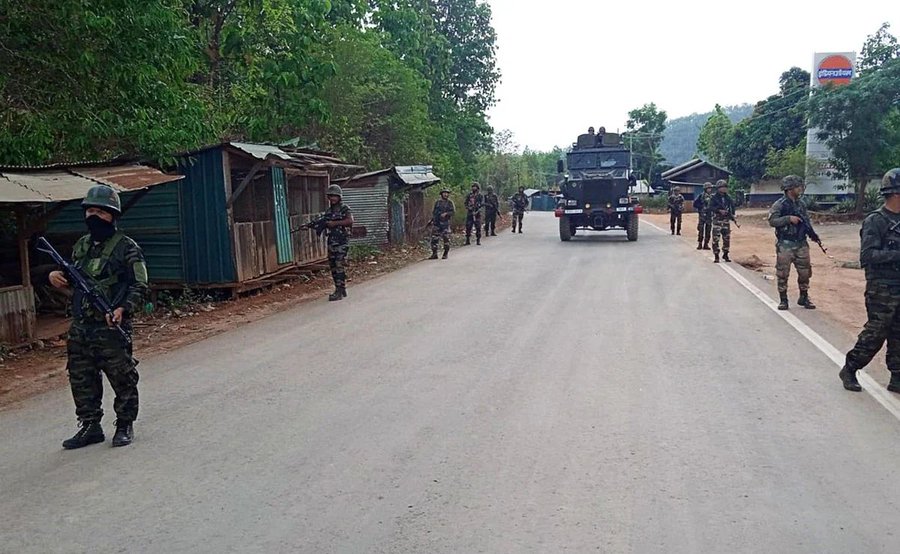 The bench directed that all necessary efforts should be made for rehabilitating those displaced.
The apex court ordered adequate steps to be taken for protecting places of worship.
More than 50 people have been killed in violent clashes between the tribals living in the Manipur hills and the majority Meitei community residing in the Imphal Valley over the latter's demand for Scheduled Tribe (ST) status.
More than 23,000 people have been rescued and sheltered in military garrisons and relief camps. The apex court posted the pleas related to Manipur violence for further hearing on May 17 and asked the Centre and state to file updated status reports by then.
PTI