New Delhi: Kiren Rijiju's exit from the coveted Law Ministry came in the midst of his frequent criticism of the judiciary, particularly on the system of appointment of judges to high courts and the Supreme Court.
From weaving a yarn to being an efficient administrator and overseeing the making of laws, it has been an eventful journey for Union Minister Arjun Ram Meghwal, who took over as the law minister on Thursday.
Born to a family of weavers in Kishmidesar village in Bikaner, Meghwal, a three-term Lok Sabha member, has played a key role in the BJP and the Narendra Modi government.
He has been the chief whip of the party in Lok Sabha and later, a Minister of State handling portfolios such as finance, corporate affairs, heavy industry and public enterprises, water resources, parliamentary affairs and culture.
Rijiju, a three-term Lok Sabha member from Arunachal Pradesh, has slammed the collegium system of appointments to the higher judiciary as "alien" to the Constitution and even accused a few retired judges of being part of the "anti-India gang", remarks that evoked strong reactions.
The 51-year-old Rijiju has held several portfolios in the BJP government, including Minister of State for Home, Minister of State for Minority Affairs and Minister of State (Independent Charge) for Youth Affairs and Sports before being elevated to the Cabinet rank as Law Minister in 2021.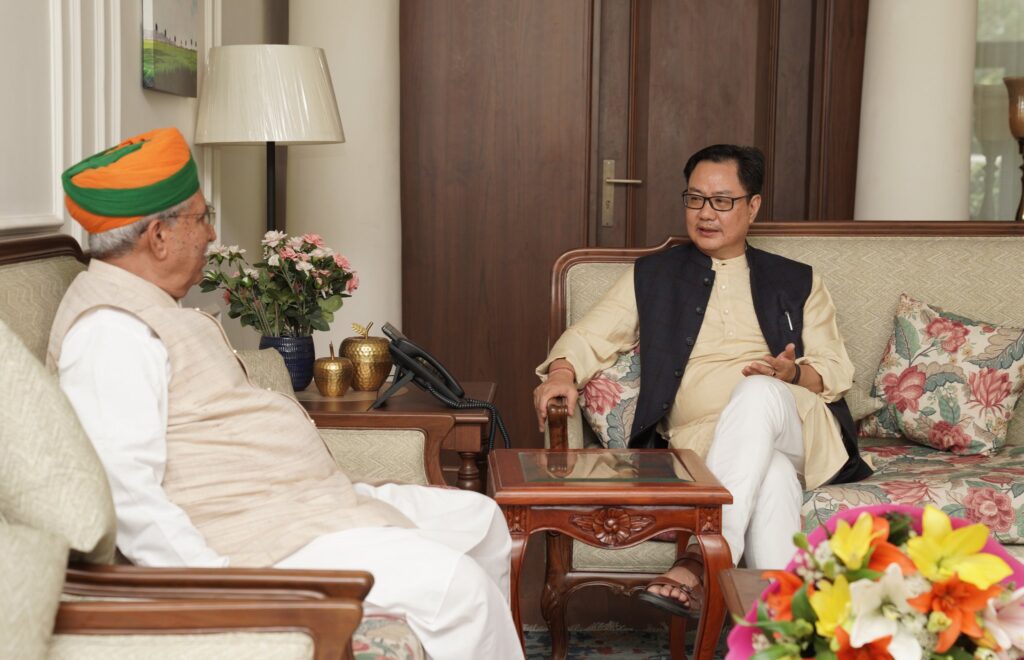 A fitness freak and a prominent face of the northeast in the council of ministers, Rijiju courted controversy recently by terming the system of appointments as an "uncle-judge syndrome" and expressed strong displeasure over the Supreme Court collegium making public Intelligence Bureau and Research and Analysis Wing reports in connection with judicial appointments.
PTI