Kochi: The World Cup celebration turned violent in various parts of the state on Monday. In Kochi and Thiruvananthapuram, fans attacked police officers and in Kannur, a brawl between various fan groups left three injured. Further, DYFI and AIYF activists clashed with each other in Kottarakara, Kollam.
The cops in Kochi were attacked after a group of football fans blocked traffic near Kaloor Stadium. Libin, a police officer on duty, questioned their action and tried to disperse the fans. However, they assaulted him. The visuals of fans dragging him by his feet later surfaced.
Meanwhile, a second cop also suffered blows while trying to save Libin. Following the incident, more cops arrived at the scene and arrested five individuals. It is suspected that the group was drunk.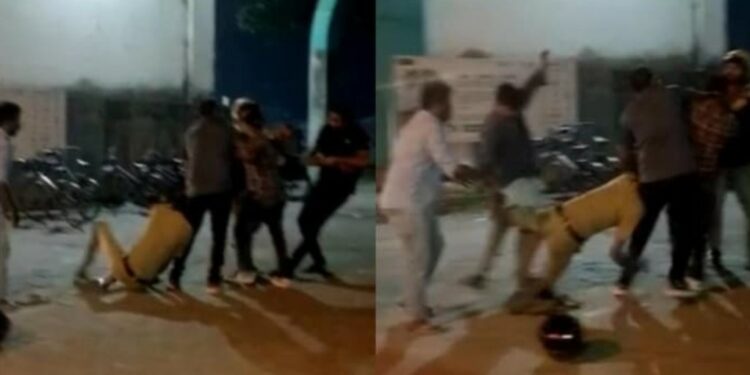 Three people were arrested for allegedly assaulting a police officer after the FIFA World Cup celebrations turned violent in Kaloor near Kochi, the police said.
According to the police, the three accused abused and assaulted the officer while the police were trying to disperse the people who were celebrating at Kaloor in Kochi.
The three accused identified as Arun George, Sarath, and Rivin were arrested by Ernakulam North Police. Cases have been registered under different sections of the Indian Penal Code.
On Monday, as Argentina lifted the cup group of youths came to the road screaming and blocking the traffic. Two police personnel from Ernakulam North police station, who was on patrol duty, asked them to move away from the road, which infuriated them.
(With inputs from ANI)