Panaji: The fires that have broken out in Mhadei Wildlife Sanctuary in Goa are being kept under control through the joint efforts of the Indian Navy, Indian Air Force and the forest department, state minister Vishwajit Rane said on Thursday.
The Indian Navy has deployed helicopters, with 'Large Area Aerial Liquid Dispersion Equipment' mounted on them, to carry out sorties since Tuesday to douse the fires, a defence spokesperson said.
The sanctuary, located in the north-eastern part of the state along the border with Karnataka, has been witnessing fires at multiple sites for the past six days.
"An IAF helicopter has conducted reconnaissance of the sanctuary while the Indian Navy has deployed four helicopters. The fire has been kept under control and we are monitoring the situation on an hourly basis," Rane said.
He said forest department officials are inside the sanctuary as part of the dousing operations, and, as on Thursday, there are three minor fires active in the area.
"A total of 28 fires were put out on Wednesday. Minor fires at Satrem and Derodem are being doused by Indian Navy helicopters," the minister informed.
In a tweet on Wednesday, the Indian Navy's Goa Naval Area said, "Continued efforts towards helping state administration to control the raging forest fires in Goa, the helicopters of #IndianNavy flew multiple missions on 08 Mar and sprayed appx 17 tons of water at Cortalim and Morlem." Morlem is a part of Mhadei Wildlife Sanctuary while Cortalim is the site where a fire was reported on Wednesday.
"Special gear LAALDE (Large Area Aerial Liquid Dispersion Equipment) used by helicopter for this operation was mobilized by Indian Navy from Mumbai and Kochi immediately on receipt of the information on 06 Mar from State Forest Dept. More than 26 runs were made over affected areas," the Navy further tweeted.
"The complex operation required picking up water from the nearby water body and releasing it over the affected area in difficult terrain. Helicopters of the Indian Navy have been undertaking these operations since the early hours of 07 Mar in coordination with state authorities," it added.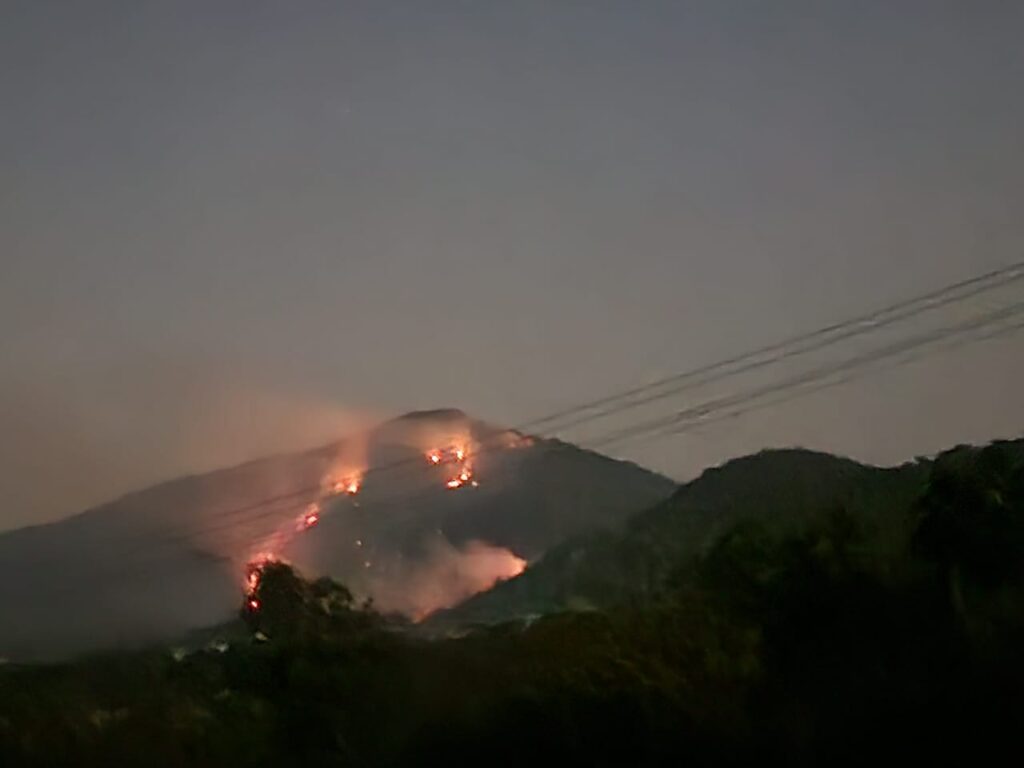 On Tuesday, Chief Minister Pramod Sawant chaired a State Disaster Management Authority meeting to oversee the situation, while Rane had claimed the fire was "man-made" and had warned of action under the Forest Act for those violating norms.
His department had also initiated an inquiry against forest guards to check if there was any dereliction of duty on their part.
PTI