Seoul (South Korea): Finance minister Nirmala Sitharaman on Tuesday met ADB president Masatsugu Asakawa and urged the multilateral funding agency to to support India with more concessional climate finance, as the country's economic progress can have a huge positive impact regionally and globally.
During the bilateral meeting with the president here, Sitharaman said India continues to be the most significant country for ADB's sovereign and non-sovereign operations.
She also expressed support to the Asian Development Bank (ADB) for innovative financing mechanisms to enhance the lending capacity of the bank.
She advised ADB to introspect and assess how the bank can effectively support developing member countries.
"FM Smt. @nsitharaman urged @ADB_HQ to support India with more concessional #ClimateFinance, as India's economic and developmental progress can have a huge positive impact regionally and globally," a tweet from the finance ministry said.
Asakawa during the meeting reiterated ADB's commitment to providing USD 100 billion climate finance to its member countries and thanked India for support to ADB's innovative finance facility for climate in Asia and the Pacific.
Earlier in the day ADB president announced the bank's newest climate finance program: the Innovative Finance Facility for Climate in Asia and the Pacific (IF-CAP).
"The climate events we have experienced over the past 12 months will only increase in intensity and frequency, so we must take bold action now. IF-CAP is an exciting, innovative program that will have a real impact. And it is another example of how ADB serves as the climate bank for Asia and the Pacific," he said.
IF-CAP's initial partners are Denmark, Japan, the Republic of Korea, Sweden, the United Kingdom, and the United States.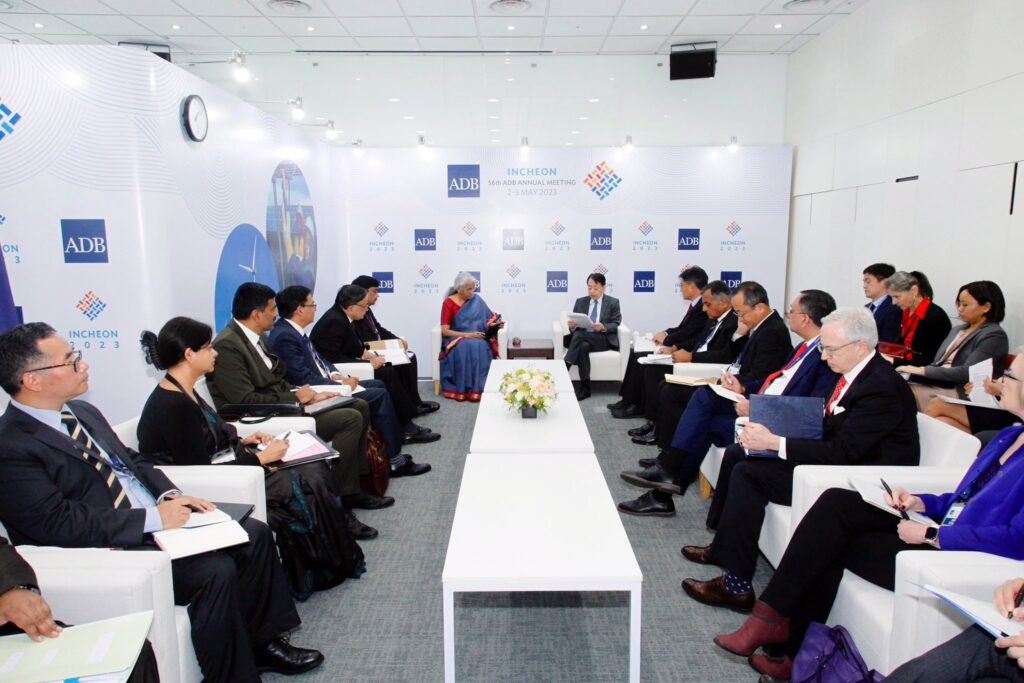 Those partners are in discussions with ADB about providing a range of grants for project preparation along with guarantees for parts of ADB's sovereign loan portfolios.
The reduced risk exposure created by the guarantees will allow ADB to free up capital to accelerate new loans for climate projects.
With a model of 'USD 1 in, USD 5 out', the initial ambition of USD 3 billion in guarantees could create up to USD 15 billion in new loans for much-needed climate projects across Asia and the Pacific, he said.
PTI