Washington: Eric Garcetti, President Joe Biden's close aide, was officially sworn in as the US Ambassador to India by Vice President Kamala Harris, ending over two years of delay to fill one of Washington's most critical diplomatic position.
Garcetti's daughter Maya held the Hebrew Bible during the swearing-in ceremony on Friday, which was presided by Vice President Harris.
Garcetti raised his right hand while Harris performed the ceremony, and family members cheered when the two longtime friends shook hands.
Garcetti during the oath-taking ceremony, said: "I Eric M. Garcetti, do solemnly swear that I will support and defend the Constitution of the United States against all enemies, foreign and domestic, that I will bear true faith and allegiance to the same, that I take this obligation freely, without any mental reservation and that I will well and faithfully discharge the duties of the office upon which I am about to enter."
Harris then congratulated Garcetti upon the assumption of his duties.
The Senate on March 15 (Local Time) confirmed the former mayor of Los Angeles, Eris Garcetti, to be the US ambassador to India.
Garcetti won the mandate by a vote of 52 to 42, a major victory for US President Joe Biden as well, who stuck by his political ally in the face of the allegations and the prolonged process that has left the world's most populous democracies without US representatives.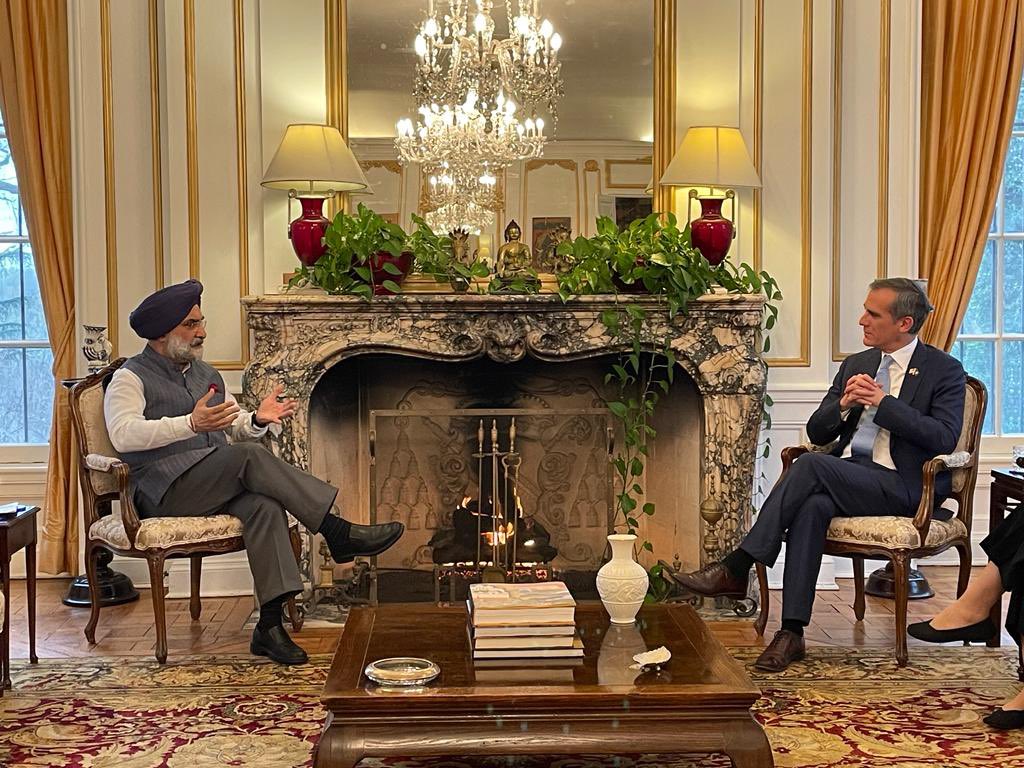 Earlier, the Senate voted 52-42 giving the advantage to the former Los Angeles mayor's nomination that caps off months of limbo for Garcetti.
Senate Foreign Relations Committee also voted in favour of the former Los Angeles Mayor to become the ambassador of India. The panel approved the nomination by a vote of 13-8, with Republican Senators Todd Young and Bill Hagerty joining all of the committee's Democrats in voting in favour of Garcetti.
The United States-India Strategic Partnership Forum and US-India Business Council congratulated Garcetti on his confirmation as the next envoy to India.
In the statement, USISPF President and CEO Mukesh Aghi said Garcetti, who had led Los Angeles, one of the most vibrant cities in the world, would understand that working with all stakeholders will be essential in moving forward the most significant relationship of the 21st century, the US-India partnership.
(With inputs from agencies)