New Delhi: BJP created history by returning to power in Tripura and the NDPP-BJP alliance swept the polls in Nagaland. The BJP is also part of the sweepstakes to form government in Meghalaya having decided to extend support to the National People's Party which emerged as the single-largest party with 26 seats.
BJP and NPP were partners in the outgoing government but had contested the polls separately.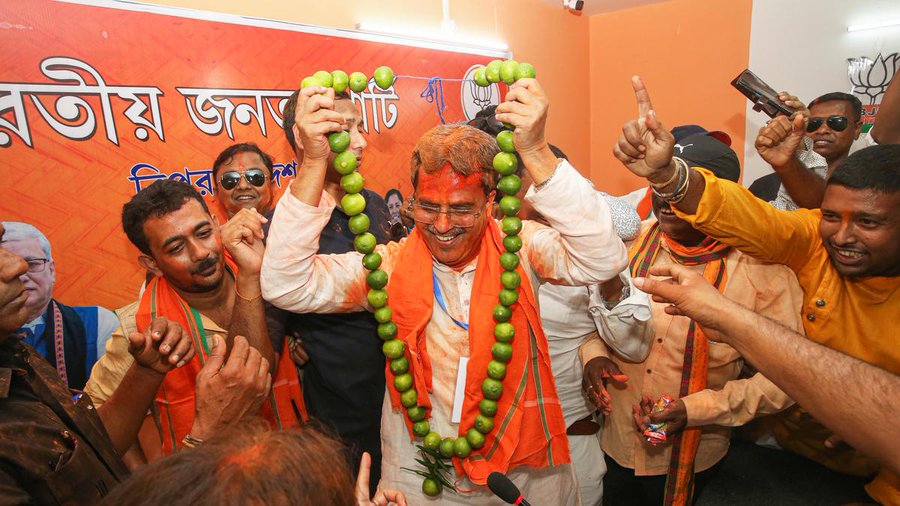 BJP's performance in the assembly polls in the three north-eastern states showed its continued dominance in the region, which was once a Congress stronghold. The outcome meant that there will be no change of government in the three north-eastern states in the results declared on Thursday. Assembly polls in the three states were held last month.
The parties opposed to BJP did relatively better in the results of assembly by-polls.
The BJP which had created a big splash in the 2018 elections by ousting the Left parties from power in Tripura, returned to power in the state with an absolute majority. Its ally Indigenous People's Front of Tripura (IPFT) won one seat of the six it contested.
Tipra Motha, which fought the polls on its demand of 'greater Tipraland' made a mark by winning 13 seats.
Prime Minister Narendra Modi said that vote in Tripura was for "progress and stability".
He later addressed BJP workers at party headquarters here over the results in the three north-eastern states.
In Nagaland, BJP secured 12 seats, Nationalist Democratic Progressive Party (NDPP) won 25 seats.
ANI