New Delhi: Seventeen passenger trains in the northern parts of the country were running late due to low visibility and fog, railway officials informed.
As per railways officials, Visakhapatnam- New Delhi Andhra Pradesh Express, Mysuru- MGR Chennai Central Superfast Express, and Rani Kamlapati-Hazrat Nizamuddin Shaan E Bhopal Express are running late by 01:00 hours.
Pratapgarh-Delhi Padmavat Express, Banaras-New Delhi Kashi Vishwanath Express are running late by 02:00 hours.
Trains including Delhi Brahmaputra Mail, Dr Amdedkar Nagar-Shri Mata Vaishno Devi Katra Malwa Superfast Express, Durg- Hazrat Nizamuddin Humsafar Express are running late by over 02:30 hours, they said.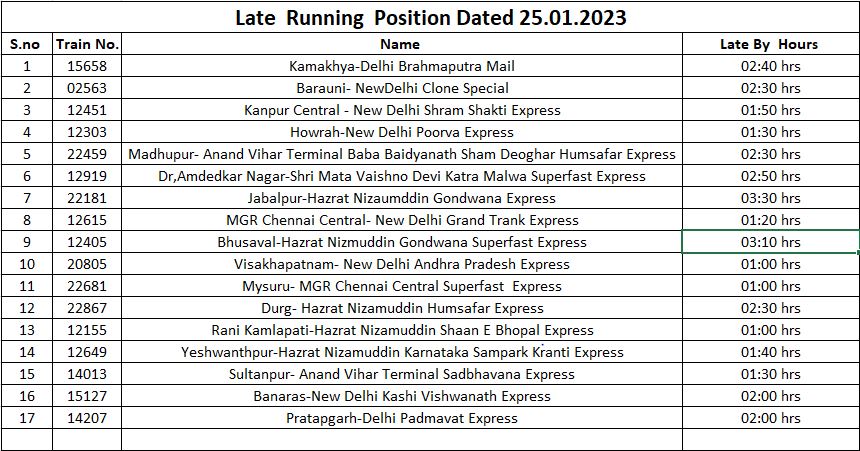 While Jabalpur-Hazrat Nizaumddin Gondwana Express and Bhusaval-Hazrat Nizamuddin Gondwana Superfast Express trains are running late by over three hours.
Earlier on Tuesday, 10 trains were delayed due to fog.
ANI