New Delhi: Prime Minister Narendra Modi on Wednesday said India is moving fast to become a big exporter of telecom technology from being only a user a few years ago.
Addressing a gathering after inaugurating the International Telecommunication Union (ITU) Area Office and Innovation Centre here, Modi said India is one of countries to have rolled out 5G mobile technology at the fastest pace.
He said the services have been expanded to 125 cities within 120 days of the launch of 5G.
"Within 6 months of the rollout of 5G technology we are talking about 6G," Modi said. This, he said shows the confidence of the country.
"Before 4G, India was only a user of telecom technology, but now India is moving fast to become a big exporter of telecom technology," he said.
Modi also announced that in the coming days, India will set up 100 new 5G labs. "These labs will help in developing 5G applications as per the unique needs of India," he said.
Stressing that India's telecom and a digital model is smooth, secure, transparent and trusted, the prime minister said this decade is 'Techade'.
Talking about India's telecom success story, Modi said the number of internet users has increased from 25 crores in 2014 to 85 crores with the majority in rural areas.
He also said the government and private sector together have laid over 25 lakh kilometres of optical fibre in the last nine years.
Modi also unveiled the Bharat 6G Vision Document and launched the 6G R&D Test Bed.
ITU is the United Nations specialized agency for information and communication technologies (ICTs). Headquartered in Geneva, it has a network of field offices, regional offices, and area offices.
India signed a Host Country Agreement in March 2022 with ITU for the establishment of an area office. The area office in India is also envisaged to have an Innovation Centre embedded in it, making it unique among other area offices of ITU.
The new area office, fully funded by India, is located on the second floor of the Centre for Development of Telematics (C-DoT) building at Mehrauli in New Delhi.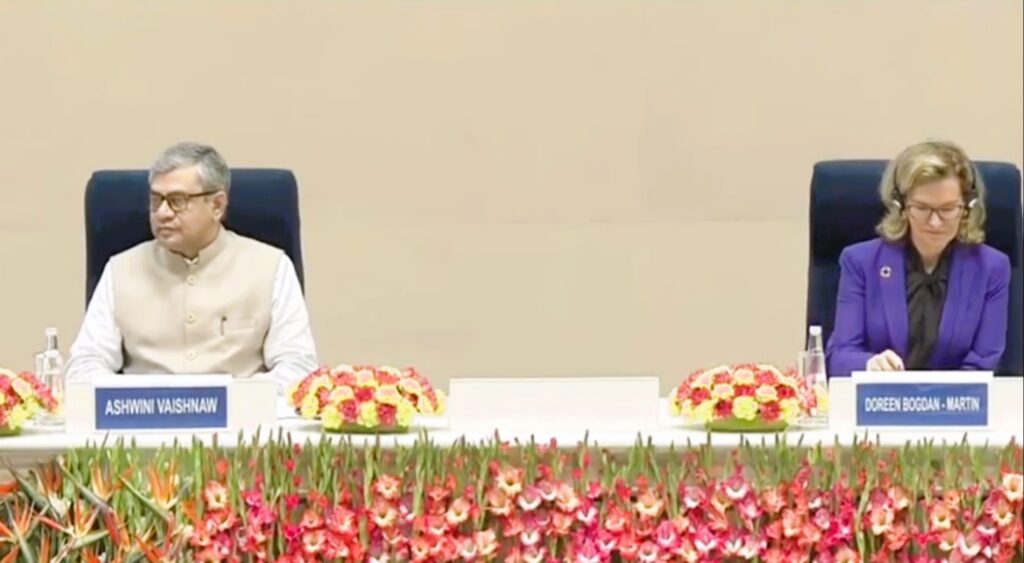 It will serve India, Nepal, Bhutan, Bangladesh, Sri Lanka, Maldives, Afghanistan, and Iran, enhancing coordination among nations and fostering mutually beneficial economic cooperation in the region, a statement said.
The Bharat 6G Vision Document is prepared by the Technology Innovation Group on 6G (TIG-6G) that was constituted in November 2021 with members from various ministries/departments, research and development institutions, academia, standardization bodies, telecom service providers and industry to develop a road map and action plans for 6G in India.
PTI