Scientists across the world have been scampering to get a cure to the dreaded COVID-19 ravaging the world since December 2019.
After research, I came across Artemisia annua (sweet wormwood plant), a wonder-plant that has unique properties and antioxidants that boost and stabilizes the body's immune system to fight against viral infections including the much dreaded COVID-19 infection, according to Science Direct.
Andry Rajoelina, the president of Madagascar, claims that (Madagascar) Institute of Applied Research (IMRA) developed a herbal beverage that has the power to cure and prevent COVID-19 infection.
Madagascar president claims herbal tea remedy for coronavirus 
Announcing the brew, Andry Rajoelina drinks a bottle of 'Covid-Organics,' which he says has already cured 2 people.
Madagascar's President Andry Rajoelina drinks a sample of the "Covid Organics" or CVO remedy at a launch ceremony in Antananarivo on April 20, 2020. "Covid Organics" or CVO is a remedy produced by the Malagasy Institute of Applied Research (IMRA) created from the Artemisia plant and is claimed to help prevent coronavirus Covid-19 infection.
ANTANANARIVO, Madagascar — The president of Madagascar Andry Rajoelina has officially launched a local herbal remedy claimed to prevent and cure the novel coronavirus.
"Tests have been carried out — two people have now been cured by this treatment," Rajoelina told ministers, diplomats and journalists at the Malagasy Institute of Applied Research (IMRA), which developed the beverage.
"This herbal tea gives results in seven days," he said.
Downing a dose, he said: "I will be the first to drink this today, in front of you, to show you that this product cures and does not kill."
The drink, which has been called Covid- Organics, is derived from artemisia — a plant with proven efficacy in malaria treatment — and other indigenous herbs, according to the IMRA.
"COVID-Organics will be used as prophylaxis, that is for prevention, but clinical observations have shown a trend towards its effectiveness in curative treatment," said Dr Charles Andrianjara, the director-general of IMRA. Madagascar has so far recorded 121 cases of coronavirus with no deaths. As people hold talks about taking a chance with traditional medicine that is not proven, the government of Zimbabwe is already allowing herbalists to treat patients with the deadly virus. "Traditional medicine practice is older … than science and it is accepted by the majority of Zimbabweans," said Tribert Chishanyu, president of Zimbabwe Traditional Practitioners Association. "If modern scientists are given opportunities to try whenever there is an emergency disease (outbreak), why can't we do the same to traditional medical practice? We are treating symptoms related to
COVID-19, so by (some) chance we may be able to treat COVID-19."
Artemisia Herb Fights Malaria and Dengue Fever 
Research is increasingly showing that the herb sometimes called Wormwood (Artemisia annua) inhibits malaria parasites. Malaria is one of the most lethal mosquito- borne infections around the world.
Dr. Youyou Tu was awarded the prize for her work in discovering a treatment for Malaria.
Malaria drug from Chinese Traditional Medicine Herb
Dr. Youyou Tu was awarded the Nobel prize for her research that led to a naturally-derived drug referred to as Artemisinin. The medicine has been found to significantly cut the deaths from Malaria in many regions that suffer from Malaria throughout the world.
For decades, chloroquine or quinine were used to treat malaria, but over the years these initially naturally-derived medicines have become increasingly unsuccessful. This is because some Malaria parasites have become resistant to them.
Malaria has since been on the rise, over the past few decades. Until Dr. Tu's discovery.
For a number of decades Dr. Youyou Tu worked in China with traditional Chinese herbal medicine and Malaria. Dr. Tu utilized various traditional literatures along with clinical and laboratory research in order to find the right herbal remedy.

Eventually she found that an extract from the plant Artemisia annua was successful in treating Malaria. Her laboratory work investigated numerous components of Artemisia annua to find which of the plant's many compounds were the active constituents. Eventually she found the right one and this was extracted and isolated as Artemisinin.
About A wonder-plant Artemisia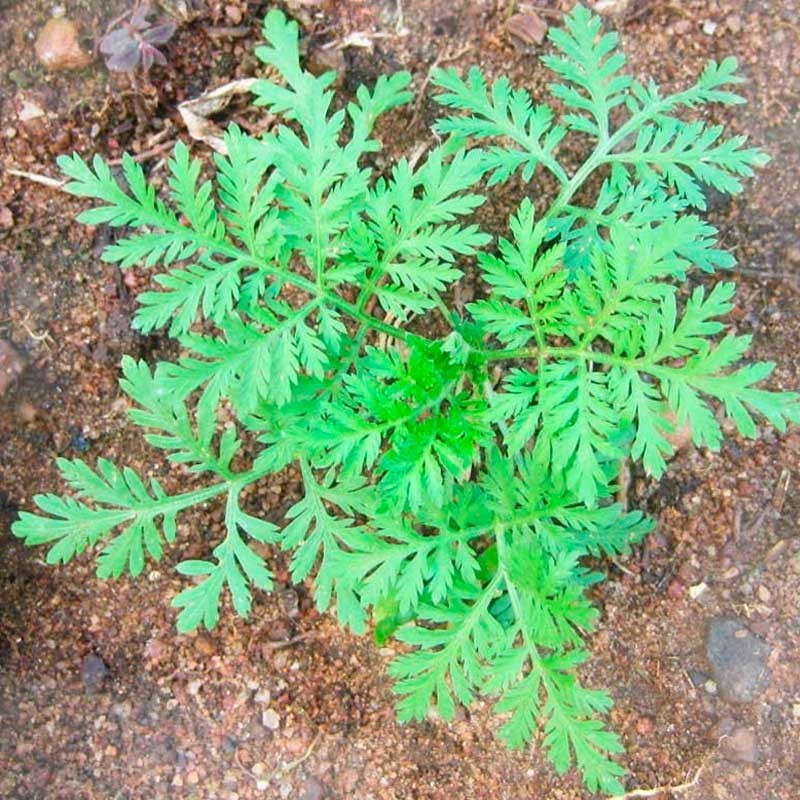 Artemisia, (genus Artemisia), large genus of aromatic herbs and shrubs in the Asteraceae family. Many species are valued as ornamentals for their attractive silvery gray foliage, which is frequently used in horticultural plantings to create contrast or to smooth the transition between intense colors. A number are cultivated for their essential oils, which are used as flavourings or in herbal medicine.
Physical description
Members of the genus Artemisia are largely perennial plants with many small yellow or greenish yellow flower heads grouped in clusters. The leaves are usually divided and alternate along the stem; they may be green, grayish green, or silvery white. Many of the plants are aromatic because of the presence of essential oils.
Common mugwort, or wild wormwood (A. vulgaris), is often used to flavour beverages, including gruit ales, and as a culinary herb. The plant is also used medicinally for menstrual pain and as an herbal abortifacient of unknown safety and efficacy. Annual mugwort, also called sweet wormwood (A. annua), is native to temperate Asia and has naturalized elsewhere. It is the source of artemisinin, a medication used to treat quinine-resistant malaria.
Source : timesofisreal.com, plantmedicines.org